Keynote Speakers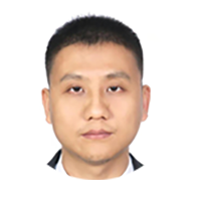 Prof. Kai Wang

Qingdao University
Biography
Graduate from Dalian University of Technology in College of Electrical Engineering,The applicant is employed as a member of the Component Professional Committee of the Chinese Power Supply Society and a member of the Shandong Electronic Ceramics Committee, a distinguished professor of the school, a dean of the electrical engineering department, a core member of the National and Local Joint Engineering Research Center for Intelligent Power Integration Technology of Electric Vehicles (Qingdao), Shandong Deputy Director of Provincial New Energy Automobile Electrical and Electronic Engineering Technology Research Center, Deputy Director of Qingdao Intelligent Electrical Appliances and Intelligent System Engineering Laboratory, and master's supervisor. The first author of the applicant published an academic monograph-supercapacitors and their applications in energy storage systems (Machinery Industry Press, 2019, CIP (2019) No. 276376). Outstanding reviewer of the Proceedings of the Chinese Society of Electrical Engineering and Applied Energy in 2019. The applicant has published more than 40 SCI research papers, which have been cited more than 3700 times, and 15 ESI highly cited papers.
Prof. Chengxi Liu
Wuhan University
Biography:
Prof. Chengxi Liu, male, born in 1985, is a professor, doctoral supervisor, and national level distinguished young expert at the School of Electrical and Automation, Wuhan University. Senior member of IEEE, Senior member of China Electrical Engineering Association, IET member, Cigr é member of the International Association of Large Power Grids, and served as the representative of WG C2.18 of the International Association of Large Power Grids in China. Currently, he is a member of the Power Generation and Grid Connection Special Committee of the China Renewable Energy Association, the New Power System Special Committee of the China Energy Research Association, and the New Power System Special Committee of the Guangdong Electrical Engineering Association. I have been engaged in research on stability analysis, operational control, and simulation algorithms of new power systems for a long time. Specific research areas include power system stability and control, new energy and energy storage grid connection control, comprehensive energy optimization and control, and the application of big data and artificial intelligence in power systems. An analytical power flow calculation and vulnerability assessment algorithm for complex power grids based on analytic continuation architecture is proposed. Published over 80 academic papers, including over 30 SCI papers, and applied for/granted over 10 Chinese and US patents. Google Scholar cited 1999 times, h-index 26.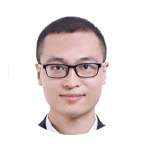 Assoc. Prof. Zicheng Liu
Huazhong University of Science and Technology, China
Biography
Zicheng Liu (Senior Member, IEEE) received the B.S. degree in Hydropower Engineering from Huazhong University of Science and Technology (HUST), Wuhan, China, in 2011, and the Ph.D. degree in Electrical Engineering from Tsinghua University, Beijing, China, in 2016. During Otc. 2014 to Mar. 2015, he was a Visiting Student at Purdue University, West Lafayette, IN, USA. During Jun. 2016 to Sep. 2018, he was a postdoc researcher at Beijing Jiaotong University, Beijing, China. He is currently an associate professor at HUST. His research interests include multiphase motor control systems and transportation electrification. Dr. Liu is the recipient of three prize paper awards in IEEE conferences and the second-place prize paper award of IEEE Journal of Emerging and Selected Topics in Power Electronics. He is the vice chair of IEEE Power Electronics Society Wuhan Chapter.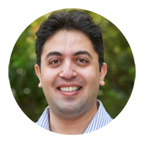 Assoc. Prof. Farhad Shahnia
Murdoch University, Australia
Biography
Farhad Shahnia (Senior Member, IEEE) received the Ph.D. degree in electrical engineering from the Queensland University of Technology, Brisbane, QLD, Australia, in 2012. He is currently an Associate Professor with Murdoch University, Perth, WA, Australia. He has authored or coauthored more than 100 articles in the area of application and control of power electronic converters in distribution systems and microgrids. He currently holds the position of the IEEE Western Australia Section Chair.
EEPS 2023 Keynote Speaker will updated constantly~